Features that will SAVE YOUR TIME
The internet is a place full of wildness and surprises. We used to know new things, learn stuff and similarily love to collect things for future use. But we got to depend on multiple software to achieve it.

What if you could save and manage all your favorite pieces of stuff in one easy place?

Just screen it with GoScreenify
Screen Recording
Record any screen by Browser Tab, Desktop or Webcam
Drawing Tool for Screen Recording
Most valuable feature while presenting your screen. Use Markup editor during streaming.
Full Page Screenshot with Markup Editor
You can capture, edit and save a full web page.
Regional Screenshot with Markup Editor
You can capture, edit and save a partial or fragment of the web page.
Record Zoom, Youtube or any videos
You can record your zoom calls, youtube videos and more.
Save in Google Drive, Gmail, Dropbox, Slack & more
You can now control and save your own content in your own Google drive, Dropbox, Slack and more.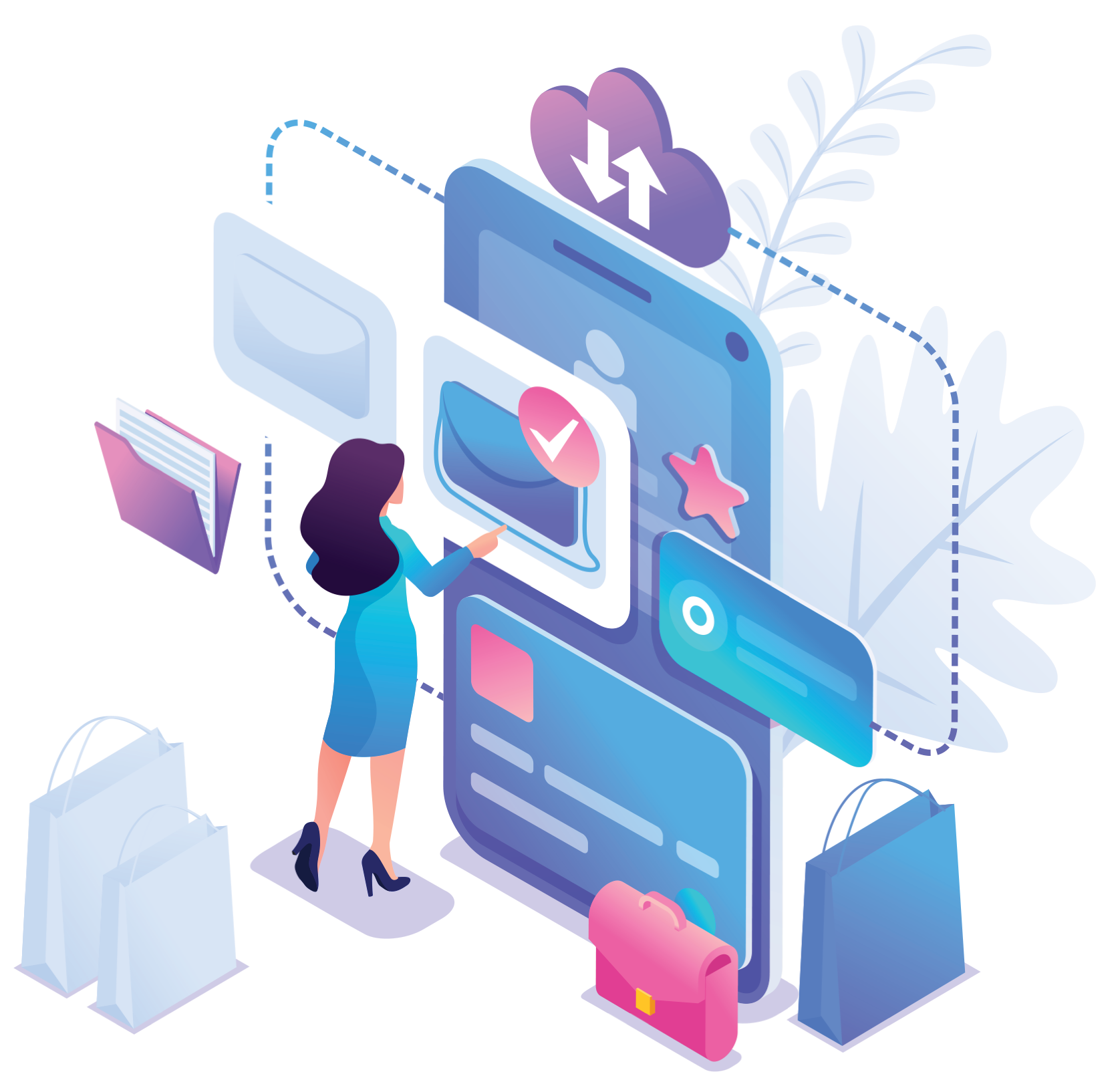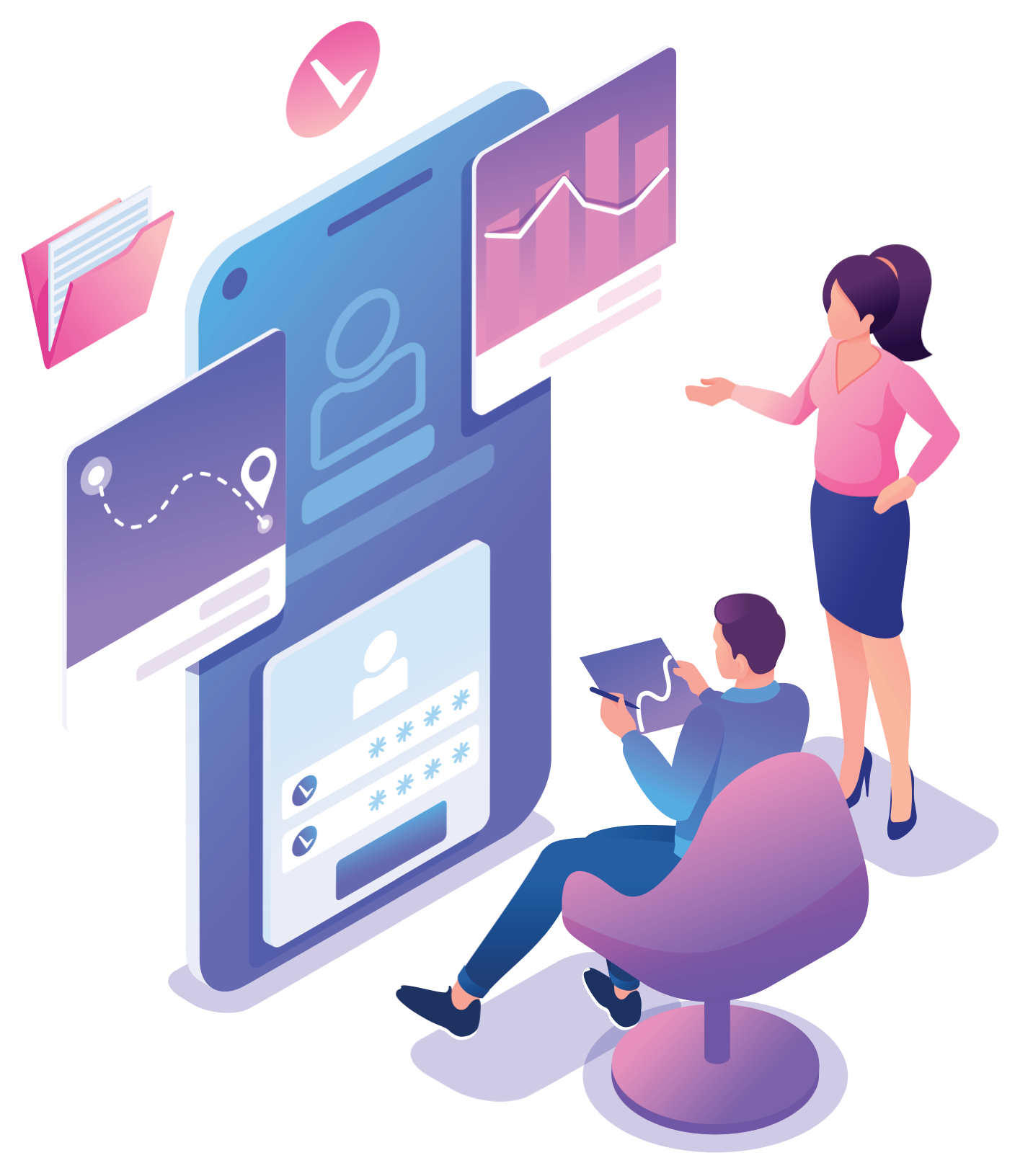 What can you do with your Saved Data?
YOU ALWAYS GOT HOLD ON YOUR OWN DATA. Whatever you save from the internet, you can download or organize it to your own Cloud Storage. Once you connect your account with Goscreenify, everything will be sorted automatically.
You can always Download your Recorded files in different format, Captured Data or any Content to your local drive.
You can Connect your Cloud Storages (Google Drive, Dropbox, Google Classroom) to upload and organize your data later on.
You can connect to your Thrid-party Apps (Gmail, Slack, Zoom) to manage your data.
There is NO limit in Video Size, Data content or Storages.
Oh! almost forgot to mention, whatever you create can be sharable in any platform. Share your content with anyone on Facebook, Instagram, Twitter, WhatsApp, LinkedIn or by e-mail.
Why GoScreenify?
At GoScreenify, We have a simple mission to help everyone to become a creator.

We found a way for users to Communicate with ease and work effectively. And to make editing a part of their browser experience.

An extension for every solution.
Screen Recording
Record any screen by Browser Tab, Desktop or Webcam
Capturing and Editing
Full page, Selected Area, Page fragments and more
Multiple Storage & Sharing
Organize your work on your storage & Share to collaborate
24/7 Support
For any queries OR suggestions, email us at support@gosceenify.com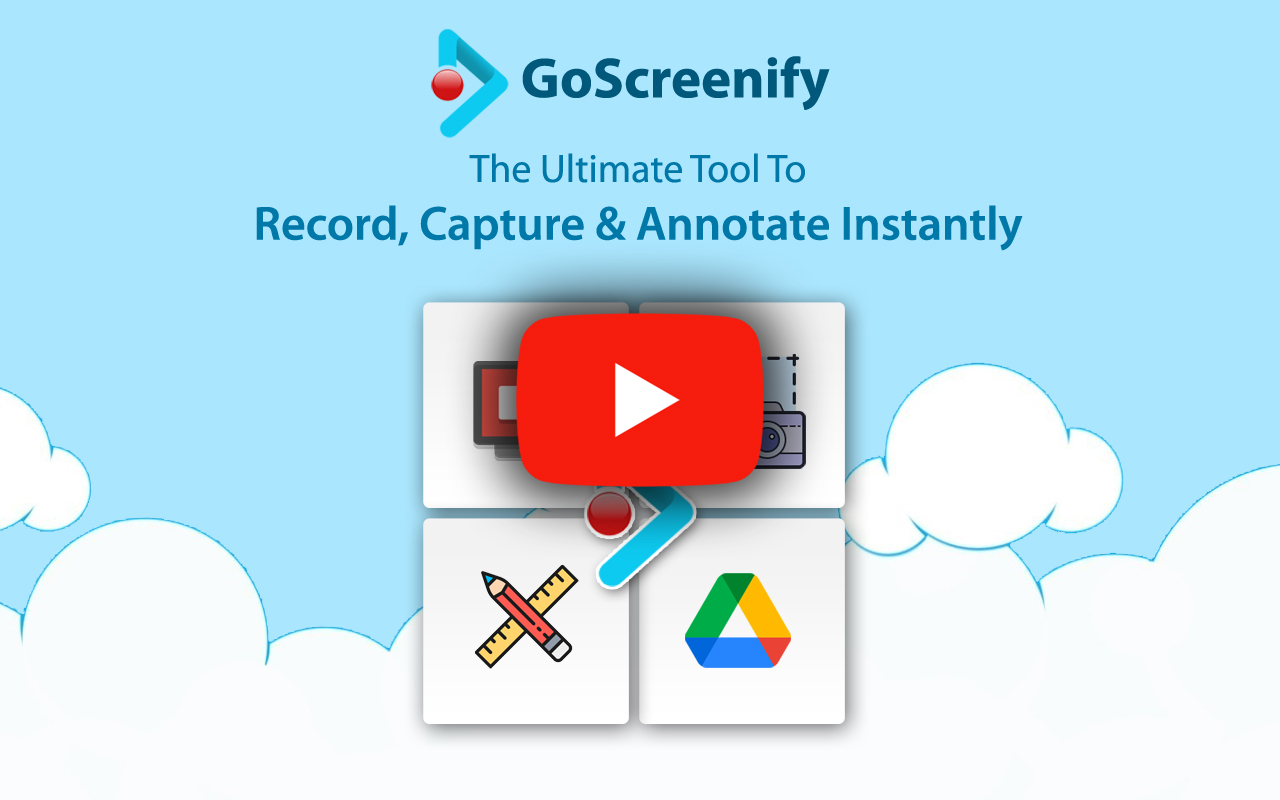 User Reviews
Anton Evseev
I used Goscreenify recently and believe me, it is the tech you need in today's content-heavy world. One of the best things was the categorization and a Chrome Extension which allows you to save any important content easily. Highly recommended if you are into Copywriting or Content Writing.
Michael Nguyen
Finally I can get rid of multiple extensions! This one combines it all! You can capture & record everything valuable for you in a matter of 5 secs. Most of all i liked the amazing editor, fast screenshot save & saving feature. I didnt read or view any tutorials. Its all intuitive. Im sure Goscreenify will surprise us even more in future.
David Martino
This tool has a really smooth select and capture feature that allows you to quickly zoom in and out, capture, mark up and save selected areas and save your image in a matter of seconds.
Jake Harris
Love it, works great, saved me a lot of time when designing web pages. Sending a preview of a page to my customer was never easier.
May Catherina
This is my go-to application when I need to make video tutorials, it's quite simple to use and I can even add lines and words to the recording, this makes my video more vivid.
Mark Amber
I've got to know it from a friend. After recording a video, I found it indeed pretty good. It offers various recording resolutions and video formats to choose. Love it."
We Have Got The Best Prices You Can Get
We've got plans to suit every creator. Check out what's on offer to find the right plan for you
Monthly
$1.99
Per month
Monthly Subscription
Premium Add-Ons (Zoom, Google Meet)
Video & Image Editing
Markup Tool, Drawing Tool & Annotation
Third-party Add-Ons (Google Drive, Dropbox, Youtube, Slack)
Sharing Network (WhatsApp, Facebook)
Get Started
Yearly
$19.99
per year
Yearly Subcription
Premium Add-Ons (Zoom, Google Meet)
Video & Image Editing
Markup Tool, Drawing Tool & Annotation
Third-party Add-Ons (Google Drive, Dropbox, Youtube, Slack)
Sharing Network (WhatsApp, Facebook)
Get Started
Lifetime
$39.99
One-time
Lifetime Deal
Free Lifetime Upgrades
Premium Add-Ons (Zoom, Google Meet)
Video & Image Editing
Markup Tool, Drawing Tool & Annotation
Third-party Add-Ons (Google Drive, Dropbox, Youtube, Slack)
Sharing Network (WhatsApp, Facebook)
Get Started
Frequently Asked Questions
In This Section, You Will Find The Answers To Most Of The Questions.
If you still have any questions after reading this, remember that you can contact our support any time
Support
If you have any questions or queries, remember that you can contact our support any time